[an error occurred while processing this directive]

---
Antique Beer Photos:



Dozens of prints available in a variety of sizes up to 40x50.
This is a tremendous example of turn-of-the-century brewery advertising -- a full-color, three-panel, front-and-back trade card from the Fred Krug Brewing Co. of Omaha, Nebraska. Obviously, these were the days when beer was a family beverage.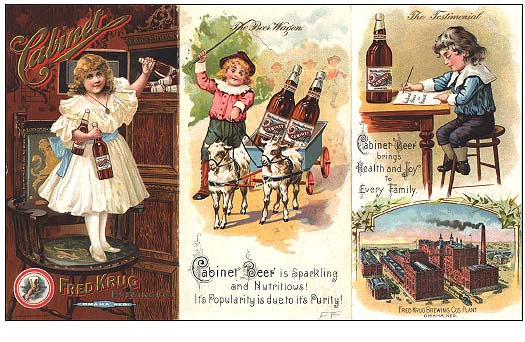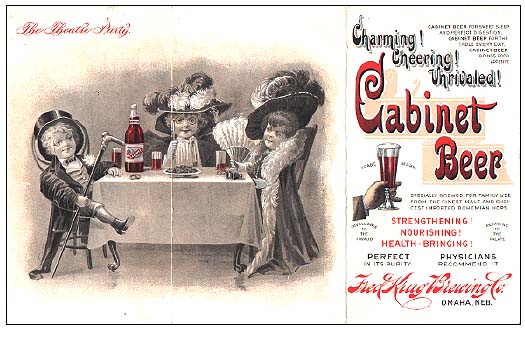 ---